CPS-ZJU delegation successfully visited Gifu Pharmaceutical University
2019-11-21
|
药学院英文网
Invited by the Gifu Pharmaceutical University, a delegation from College of Pharmaceutical Sciences Zhejiang University (CPS-ZJU) led by YU Lushan, assistant Dean of CPS-ZJU, CUI Sunliang, director of institute of drug discovery and design, ZHANG Yingying, deputy director of administration office, and 5 Ph. D students paid a four-day visit to Gifu Pharmaceutical University from November 11th to 14th, 2019.
During the visit, the delegation visited Gifu Pharmaceutical University and was warmly welcomed by President Takashi Inagaki and teachers. The two sides discussed ways of deepening student exchanges and strengthening academic cooperation, and jointly expressed deepening cooperation and promoting exchanges. The teachers and students visited the laboratory and affiliated pharmacy of Japan Pharmaceutical University, as well as mobile pharmacies for disaster relief, and gained a deeper understanding of Japanese medicine. In addition, the delegation also visited the whole city, the historical museum, and the Sino-Japanese friendship monument to learn about the history and culture of Gifu. Through an in-depth understanding of traditional Japanese food, ideology and ceremonial, the difference between two cultures, the delegation had a deep thought on the Gifu Pharmacy University and Japanese culture. In 2019, Hangzhou and Shanghai celebrated their 40th anniversary as sister cities. Our delegation was also warmly received by Mr. Asai, the deputy mayor of Gifu, and the two sides reviewed the development and cooperation of sister cities.
In the interactive part, Hangzhou, Zhejiang University (ZJU) and the College of Pharmaceutical Sciences (CPS) was introduced by Professor Yu Lushan, which has made teachers and students in Japan better understand ZJU and CPS. The two professors made wonderful academic reports, which attracted a lot of attention at present. The research has been discussed in detail and lively. Five students, including CHEN Anqi, SHEN Chao, FANG Zhujun, CHENG Junyun and CHEN Changwei, introduced ZJU, CPS and their respective specialized fields to Japanese students. Japanese students also took the stage to show themselves, and the two sides exchanged in-depth views on their respective topics. Prof. CUI Sunliang met with Professor Hironao Sajiki to discuss the topic throughly.
The delegation's visit to Gifu Pharmaceutical University in Japan ended successfully. The continuous and deepening academic and cultural exchanges between the two universities not only strengthened the friendly cooperation between Zhejiang University and Gifu Pharmaceutical University, but also promoted the development of scientific research between the two sides.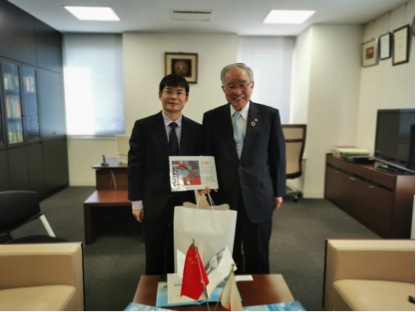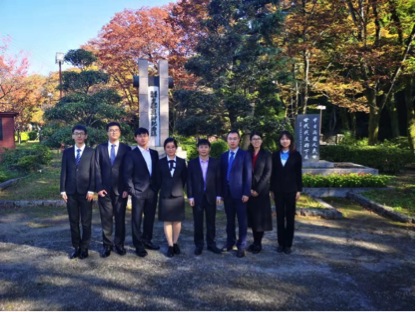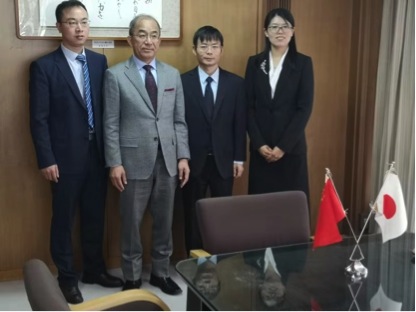 18

2021.09

15

2021.09

07

2020.12

04

2020.12

22

2020.09

14

2020.09